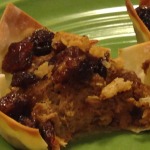 Not only are these the fanciest little appetizers on the block, but your co-workers will envy your meal options. The dried fruit adds a sweet touch, topped with crispy onions for an exotic and tasteful meal.  You will almost forget that you are eating organ meat.
Ingredients:
12 ounces Chicken Liver Pate (63.48g, 531c)
12 won-ton wrappers from package (.75g,20c*12=9g,240c)
½ cup chopped dates (2g, 240c)
¼ cup  French Fried Onion, crushed (180c)
Directions:
Spray a large muffin pan with oil spray.  Press a wonton wrapper into each muffin cup.
Drop one heaping tablespoon of liver pate into each cup.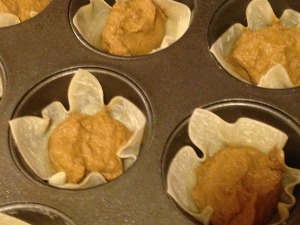 Evenly divide chopped dates, pressing lightly into the liver mixture.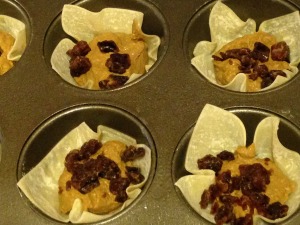 Top with crushed french fried onion.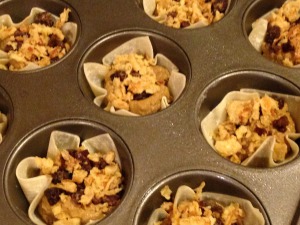 Bake at 350 for 20 minutes. Allow to cool.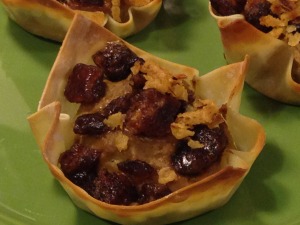 Serve warm, room temperature, or cold after refrigerating.
Yields: 12 appetizers, roughly 1 ounce each.  Serving size: 3 pieces at 18.6 grams protein, 237 calories