Your surgeon will have specific requirements for the pre-op diet. The purpose of the diet is not the weight loss, but to reduce fat to the extreme. This shrinks the liver, making it easier to lift up and operate behind it.
The pre-op diet is severe, and many people never make it to the surgery. Hunger makes them give up.  However, so many have persevered.  You can do this!
There are many recipe ideas that can help you prepare foods from scratch and keep them in your freezer, ready to eat and be done with meals.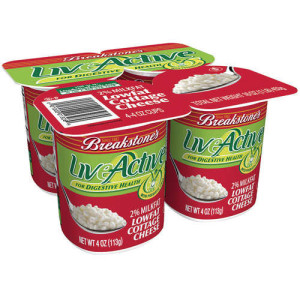 Breakfast Ideas
One staple is the cottage cheese singles.  Yes, you can buy a large tub of low-fat cottage cheese. But then you'd have to measure four ounces every time you eat. Rather, treat yourself to the Breakstone's 4-pack and empower yourself.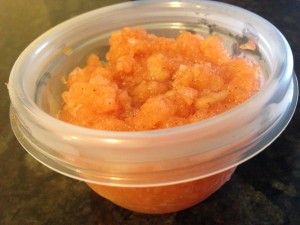 A perfect breakfast is no-sugar-added fruit cups with cottage cheese. If you cannot afford the fruit cups or the cans, then consider my Apple Cinnamon Fruit Cups.
Related Posts