Do not use frozen butternut squash cubes. It will roast and yield so much water, that the mixture will not hold. Because there is oil in the mixture, it will appear crispy, like fried foods. Remove from the oven when both sides are golden. Freeze and enjoy again in your air fryer! Also, freeze 6 small tots in a ziplock bag, and drop into your purse. It will defrost during traveling.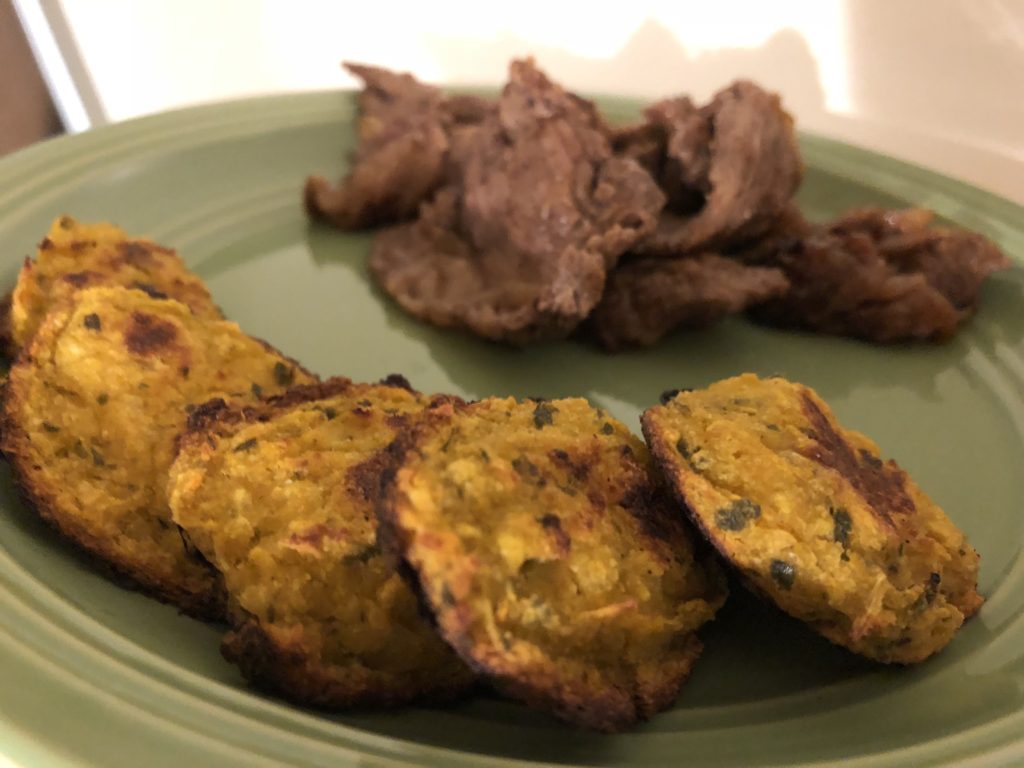 Ingredients:
2 cups cooked butternut squash
3 tsp oil
½ onion
2 tbsp fresh parsley, leaves only, discard stems
1/2 tbsp cumin, optional
1/4 cup almond flour
2 ghee for calories, optional
ginger, optional
pinch of salt
Directions:

Roast chunks or cubes or slivers of butternut squash in the oven until you can pierce through it with a fork.
Put all the ingredients into the food processor and pulse until it feels like a burger mixture.
Drop spoonfuls onto parchment paper.
Bake on 350, and flip when golden on the bottom.
Did you know? You can use the Pumpkin Masters Carving Kit for kids (from the dollar store) to speed up meal prep. Peeling and chopping butternut squash can be very taxing.