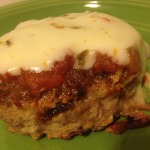 This is the ultimate gluten-free flourless turkey burger recipe that will make you want to party! Easy to prepare in advance, refrigerate the mixture and cook later in time for dinner. You may also freeze the leftover patties cooked or raw.  You might be tempted to skip the oil in the mixture, however, it is needed to hold the form and allow the onions to 'fry' inside the patty. Olive oil is an important and necessary fat for after gastric bypass and weight loss surgery.
Ingredients:
1 Lb. Turkey, Lean Ground
1 egg
2 tablespoons olive oil
2 tablespoons hot water
1 packet onion soup mix, about 16 tablespoons
Topping:
1 Tablespoon salsa
½ ounce pepper jack cheese
Directions: Combine burger ingredients in a medium bowl. Mix until everything is combined. Form six evenly-sized patties.  Reserve five patties for another meal (freeze raw or refrigerate). Place a single patty into a lightly oiled frying pan.  Cook on medium for five minutes.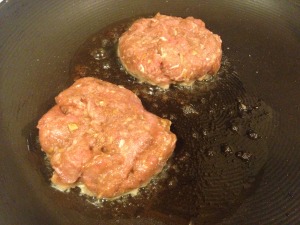 Flip to the other side. Top with salsa and then cheese.
Place a large pot lid directly over the patty, inside of the frying pan.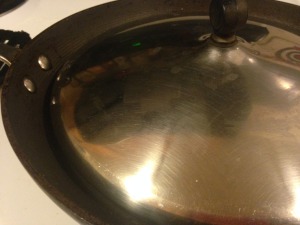 Cook for another 5-7 minutes until cheese is thoroughly melted.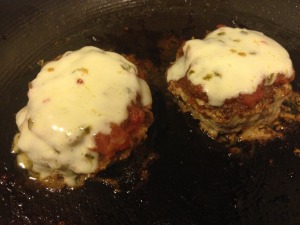 Serve immediately.
Yields: 6 turkey patties, about 3 ounces each.  With topping, six portions at 23 grams protein, 203 calories
Related Posts
10000

Easy to cook, and hearty to eat. Gluten-free spaghetti squash noodles with non-dairy cream base. Ingredients 3 Fresh Boneless Skinless Chicken Thigh Cutlets (60g, 330c) 3 ½ cups homemade chicken stock (21g, 516c) 6 Tablespoons (3 ounces) Cashew Cream (15.4g,444) 1 ½ cups Spaghetti Squash, cooked (.9g, 46.5c) 1 bunch…