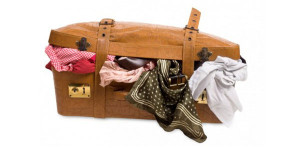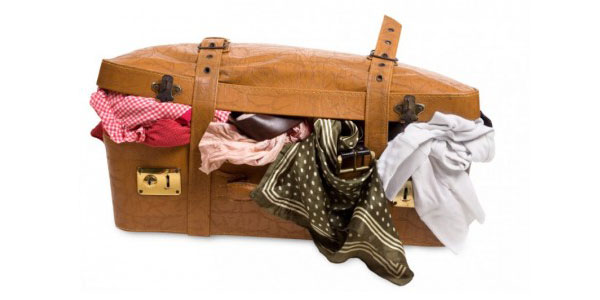 I highly suggest you keep you working document such as google docs ready and available to constantly add new items to your list of what to take to the hospital. You will get new ideas from others who have taken similiar journies, and you will want to write it down in one central place. Thanks to my google doc, I can now share the final list that worked for me.
To prepare for RNY Gastric Bypass, I knew I would be in the hospital for two nights and three days. I took the following items:
heating pad
baby wipes
aloe vera gel
ear buds
4 oz measuring cup
1 oz. shot glasses
Thin bathrobe
crocs
toiletries
Vaseline Lip Therapy
pajamas
fuzzy blanket
Yes, I took my heating pad. I knew from experience that it would take a doctor's order and a day until the nurses would bring one to me.
I used the baby wipes to wet with warm water in the bathroom sink and wash up.  The aloe vera gel was purchased for itchy-burning sensation on stitches.  I ended up not using it until I returned home. Stitches typically begin to burn only after a few days.
My earbuds were never used, as I had no mental energy to listen to anything after the surgery.  I used the thermos for my own chicken broth which I brought with me.
I heated up one cup at a time using the microwave in the unit's kitchen/utility room. By pouring it into the thermos, I was able to have warm broth for hours without having to keep taking a walk down the corridors.   The 4 oz measuring cup and the 1 oz. shot glasses were perfect for measuring and sipping per doctor's instructions.   The day after surgery, I was allowed to begin drinking.  So I measured one ounce of broth into a shot glass, and drank that every hour. On day two, I began to drink two ounces every hour.
Heavy bathrobes are great fro the pool or after a shower. In a hospital, you want to have a thin bathrobe, nightie wrap, or long cardigan. The only purpose of it is not to warm you or dry you, but to cover up when you step out of bed with a hospital gown.
I am glad I took my crocs, because my feet were very swollen from the IV and water retention.   I mostly walked around with the non-slip hospital socks, but sometimes appreciated the support of the crocs.
I took my basic travel toiletries bag so that I had my hygiene products with me.  The hospital ended up bringing a bin full of toiletries to my room. I did not use it, because I am extra sensitive to perfumes in synthetic products.
For the rest of the day after the surgery, you will not be allowed to drink anything. Your mouth will get exceptionally dry and disgusting.  I used the Vaseline Lip Therapy to keep my lips moist. The nurses also provided sponge sticks to swap the insides of my mouth with ice water periodically. At first, it was like manna from heaven.  Later in the day, I only swabbed about once per hour.
When you prepare your pile of pajamas, make sure you bring tops and bottoms that are currently loose and big on you.  You will not be able to tolerate any pressure from the pajama pants waistband on your abdomen.  If the tops are loose, they will hang away from your body and not rub on your stitches or steri-strips.
Finally, I took my fuzzy blanket because it is thin but snugly warm.  After surgery, your body temperature will try to adjust.  Sometimes you will get the shivers, and sometimes you will just be sweating from heat.  It is helpful to have your own comfortable blankee that you know how to navigate without getting tangled in gloomy hospital sheets.
Related Posts
10000

After weight loss surgery (WLS) such as Gastric Bypass, Lap Band, or Vertical Sleeve Gastrectomy (VSG), you will be allowed to upgrade to full liquids sometime in the first week.    You may start eating yogurts, blended soups, and protein shakes.  I highly recommend that you consider clear chicken broth, since you…