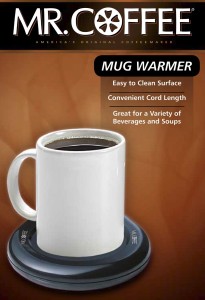 My favorite gadget is the Mr. Coffee Electric mug warmer for $10. I love that my miniature meals remain hot for the entire two hours that is takes to eat it.
Tips: 
You must heat the food up before putting your bowl or cup on the warmer.
Keep stirring or spreading the food out thinly so that all the parts remain heated.